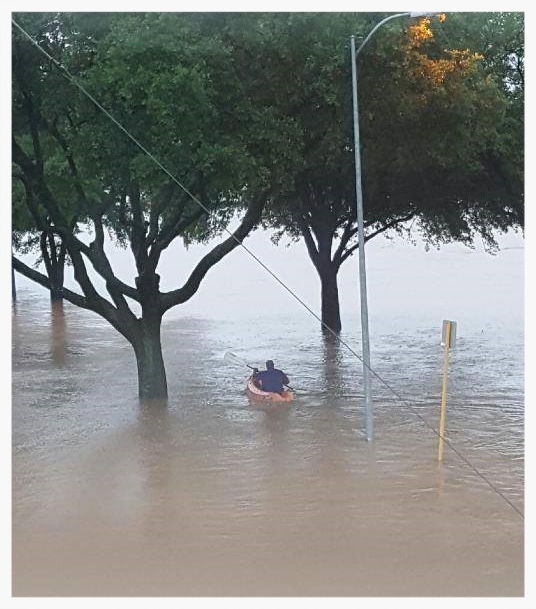 Our new Quick Response Team is now rolling…
I recently responded to deadly Houston flooding, and was joined by new QRT Partner Vicar Curtiss Lanham of Crosspoint Lutheran Church in Houston. Together we assisted the low-income neighborhood residents of Houston's Greenspoint area with transportation and relief supplies (in cooperation with Houston's The Word Church) as they recover from this deadly flood.
After returning to Chicagoland, I received the following update from Vicar Curtiss...
"Good morning, Pastor Steve! I hope this finds you well after your time here and that your travels were safe and uneventful. The emergency is nearing its close here, but the aftermath is upon the people heavily. The Addicks and Barker Reservoirs are holding below flood stages with measured releases of water by the Army Corps of Engineers. The light to moderate scattered rain yesterday in the area had no major impacts on already affected areas. As a result of the contacts we made...the Waters Church, St John's Lutheran and the Word Church continue relief efforts. I stay in touch and direct all inquiries offering assistance toward another very hard hit area, BrookshirePattison TX to the NW of Katy. Again, MANY thanks for your ministry, your heart to serve those in desperate need physically and spiritually and for your mentorship. It was indeed a pleasure to spend the day in the field in true ministry with you. I look forward to the May chaplaincy training in St. Louis and also to supporting the QRT Ministry in the greater Houston Areas. May God's blessings continue to abound in your life… Vicar Curtiss"